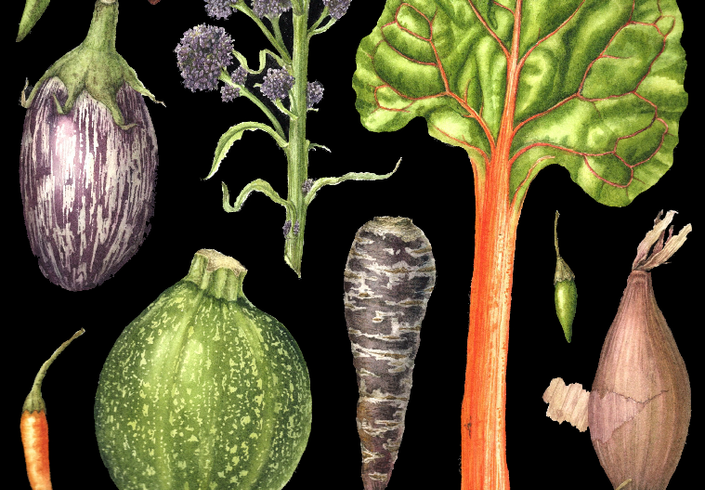 Full course - TEXTURE AND DETAIL - August 2020
This course is now full
Depending on whether face-to-face classes have resumed, this course may be repeated starting 7th September 2020. To register your interest please contact [email protected]
This course assumes a certain amount of watercolour and botanical art experience and places are limited.
On this six week course we are going to look at different botanical subjects, focusing particularly on their texture and detail.

WEEK 1 - Shiny subjects eg cherries, peppers, holly or camellia leaves.
WEEK 2 - Textured surfaces eg Primula leaves, chard.
WEEK 3 - Papery subjects eg onions, physalis, daffodil bulb, dried leaves.
WEEK 4 - Pitted surfaces eg Citrus fruit.
WEEK 5 - Complex surfaces eg Strawberries, raspberries
WEEK 6 - Bloom eg Figs, grapes, plums.

You will then have a further four weeks to revisit and revise the tutorials and finish any projects. Allow two half days or one whole day for each project, though you can do as much or as little as you have time for.
The course includes:
Weekly video tutorials.
Notes and reference photos.
Discussion areas for comments and questions.
Individual Folders for each student.
Tutor support and feedback.
An area to post non-art photos and news.
This course assumes a certain amount of watercolour and botanical art experience and palces are limited.
Your Tutor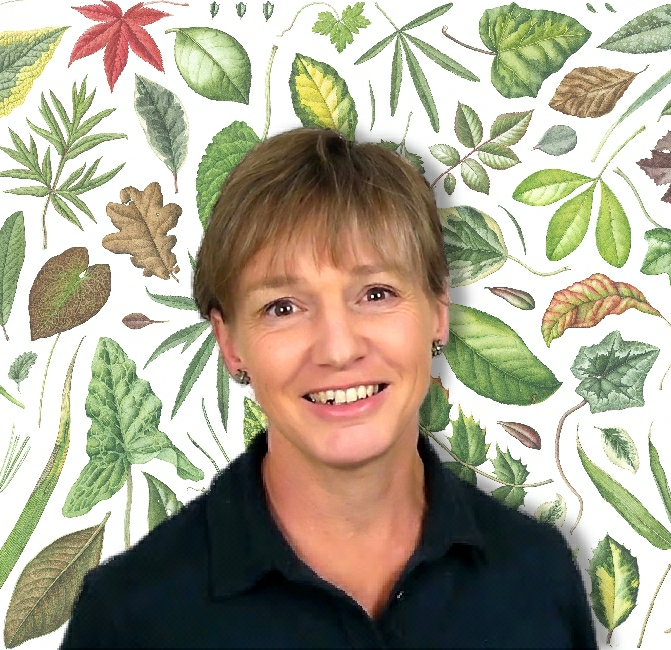 Julia Trickey is an award winning UK botanical artist and experienced tutor, whose glowing watercolours depict the beauty and detail of nature.
---
She has been painting botanical watercolours for over twenty years, has exhibited all around the world and has received numerous awards for her botanical watercolours including four RHS gold medals. Her British Flora illustrations have been seen on Royal Mail Post & Go stamps.
Julia is an experienced tutor, teaching regular classes in the beautiful historic English city of Bath as well as leading workshops for botanical art groups a far afield as Moscow, New York and Transylvania. She has written practical articles for national magazines as well as self-published various botanical art resources (available through her Etsy shop).
The tutorials here are based on botanical watercolour theories and ideas developed over many years, for these classes and groups.
---
To see more of Julia' work visit:
www.juliatrickey.co.uk
Facebook | Instagram | Etsy

This tutorial is not open for enrollment.