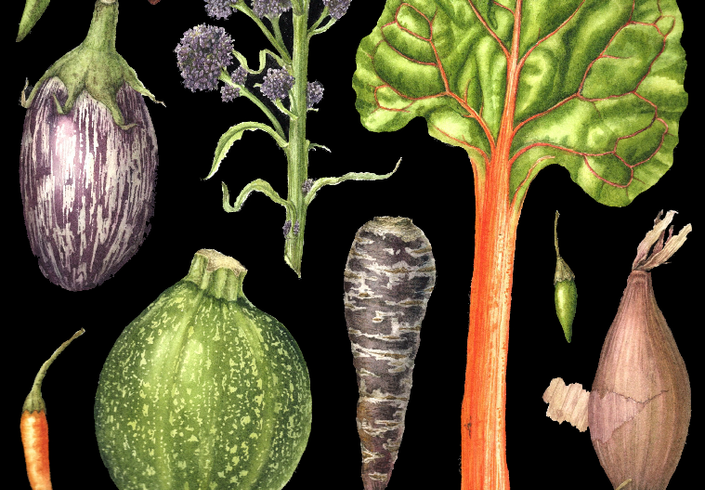 TEXTURE AND DETAIL - New Year 2021
Six sessions, delivered fortnightly, exploring how to capture the texture and detail of a range of botanical subjects.
This course starts on 4th January 2021
On this course we are going to look at different botanical subjects, focusing particularly on their texture and detail.

This course consists of six comprehensive tutorials, delivered fortnightly*. So the course lasts twelve weeks - until 29th March 2021 - at which point it will end.
This course has two tiers: Standard and Masterclass. There are unlimited Standard course places whereas Masterclass places, which includes personal tutor advice and feedback, are limited to ten students.**
---
The six sessions cover the following:

SESSION 1 - Shiny subjects eg cherries, peppers, holly or camellia leaves.
SESSION 2 - Textured surfaces eg Primula leaves, chard.
SESSION 3 - Papery subjects eg onions, physalis, daffodil bulb, dried leaves.
SESSION 4 - Pitted surfaces eg Citrus fruit.
SESSION 5 - Complex surfaces eg Strawberries, raspberries
SESSION 6 - Bloom eg Figs, grapes, plums.
Each session includes:
30-55 minute video.

Notes.

Reference photos.

Exercise suggestions.

Discussion area to post work-in-progress and finished paintings (optional) for peer to peer advice and support.

Personal tutor advice and support, given via email or WhatsApp (up to twice a session) MASTERCLASS STUDENTS ONLY.
---
The course is not aimed at absolute beginners.
* Previous students have told me that there is so much material in each session that they could easily work on the projects over two weeks. Consequently the sessions will be released on a fortnightly basis ie every other Monday (by 9am GMT) meaning the course will run for twelve weeks. That said, there is no obligation to work on all the projects or to work in any particular order. It is self-paced. However, once the twelve weeks are over the course will finish.
**This is a change from previous versions of this course (ie there are no named folders or feedback for Standard students).

Your Tutor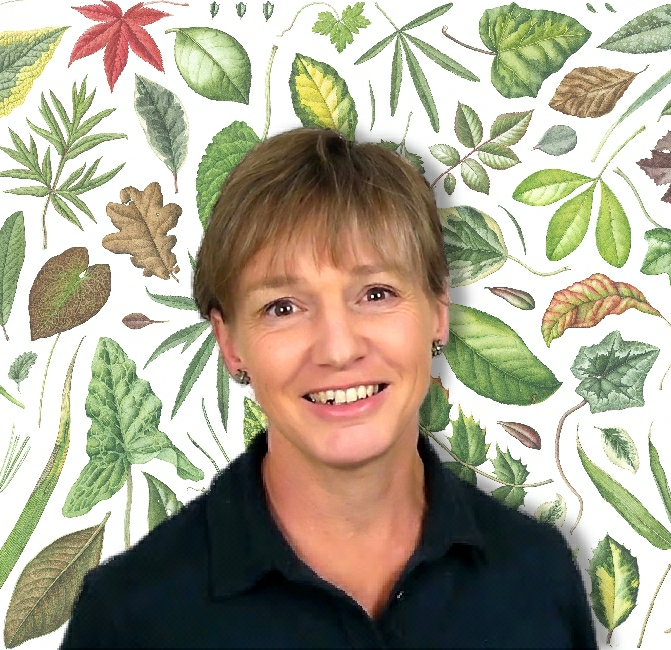 Julia Trickey is an award winning UK botanical artist and experienced tutor, whose glowing watercolours depict the beauty and detail of nature.
---
She has been painting botanical watercolours for over twenty years, has exhibited all around the world and has received numerous awards for her botanical watercolours including four RHS gold medals. Her British Flora illustrations have been seen on Royal Mail Post & Go stamps.
Julia is an experienced tutor, teaching regular classes in the beautiful historic English city of Bath as well as leading workshops for botanical art groups a far afield as Moscow, New York and Transylvania. She has written practical articles for national magazines as well as self-published various botanical art resources (available through her Etsy shop).
The tutorials here are based on botanical watercolour theories and ideas developed over many years, for these classes and groups.
---
To see more of Julia' work visit:
www.juliatrickey.co.uk
Facebook | Instagram | Etsy